Standing Out in the Chat Rooms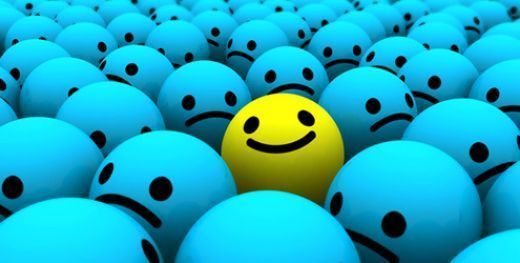 There's always something going on in our free chat rooms, no matter what time it is. In addition, there are peak hours, like evenings and weekends, when the chat is even more active because people are out of work or school and have logged in to relax and have a good time with all the other chatters who are similarly available. With so much bustle in the chat rooms, it can be hard sometimes to keep up and talk to those specific users that you want to talk to. That's why we're here to share with you some of the ways you can change your settings and your approach in order to help you stand out in the chat rooms and get what you want.
Chat Friendly
First and foremost, from the very beginning, when you join the chat, you want to seem like a fun and sociable person that others would want to chat with. Say hello in the room itself, where everyone can see it, rather than skipping straight to private messaging total strangers. Become a known and respected chatter, so that when you do private message someone, you stand a better chance of being recognized as someone worth talking to. Once you've established a good reputation, you must also realize that women get a lot of attention and random private messages from men, so they may instantly close most private messages, or even have their chat set up to block them if sent by men, unregistered users, or anyone who isn't on their friends list. As a result, it's still a good idea to ask for permission to send someone a private message.
Be Unique
Stand out from all the others by changing the first impressions that you make. We've got two main suggestions here:
Choose a good username when you connect. You can experiment with this with no registration required, to see what kind of username as a guest gets you the most positive attention. Avoid anything too crass -- explicit language in a username doesn't work as well as you might think.
Use a unique font! Change your font style and color in the chat room options (represented by the gear icon, labeled "menu", and within that, go to "font", select your color and text properties, then make sure "activate color" is selected), so that your text is more easily identified in the main chat room. Be careful you don't select a color that can't be seen on other users' backgrounds, nor any text options that are too obnoxious; being ignored would be counterproductive!
Chat Respectfully
Be nice to everyone, even when people have different views than you. Nothing disrupts the flow of the chat like a hostile conversation, and in extreme cases, you might get banned by a moderator if it becomes too disruptive. At the very least, you might give people the impression that you are only in the chat rooms to stir up trouble. Do your best to avoid hostility. Welcoming people as they join the room is always nice. Be a friendly, respectful chatter and contribute positively to the flow of the chat rooms.
Chat Frequently
Be available! The chat rooms are fully compatible with most mobile phones, and lightweight on your data, so you can join our mobile chat wherever and whenever. The more often you come around, the more easily you maintain a good reputation and make friends. Just pop in every so often to say hi and let people know when you're going to be available next.
Chat Immersively
Use your webcam! The chat rooms allow video chat and audio chat capability, so you and your peers can see and hear each other. When you enable your webcam, your user name will go to the top of the user list, making you stand out much more than the average user. You can toggle your media privacy settings making it so nobody can see or hear you unless you allow them. You have complete control over your cam chat experience.
Keep these things in mind, and we know that you'll become a respected member of our chats. Apply yourself, and soon you'll be chatting successfully, hassle-free.
Remember that you can create your own 100% free chat room. Try our detailed guide: Create Your Own Free Chat Room.