Cam Chat Has Arrived!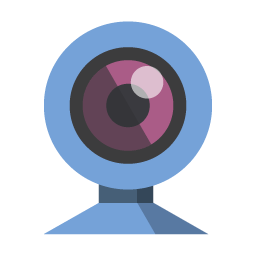 Another important feather in the cap of UKChat's new and improved free online chat service, not offered by a lot of other HTML based chat services, is that it has free cam chat capabilities, opening the doors to a much better chat experience than what anyone from the old chat rooms is used to. Technology has come a long way, and we're keeping up with it, and even paving the way for our competitors in some respects.
The Perks of Voice and Video Chat
When you use your microphone or webcam to chat, it becomes a more intimate and real experience, rather than just text chat vaguely associated with a name on a screen. Get your emotions and senses involved by seeing and hearing other participants in the video chat rooms. It makes the whole situation a lot more real and enjoyable, and it comes with a lot of perks as well.
Multitask! You'd be surprised how much you can do when your hands are not tied up with chatting. Talk to more people and respond to those important emails, or check your Facebook while you're engaging in voice chat. You don't need to have your cam chat enabled to voice chat!
It's healthier! Spare your fingers the repetitive stress injury potential so you can save your hands for more important tasks in life. Chatting should be fun, not work.
Get your online friends involved in your life. Show off your pets, or that nice shirt you just bought. Video chat provides a more fun and enjoyable experience that is more intimate than ever before.
Use body language cues that would otherwise require the clumsy use of long descriptions and emoticons. Webcam chat makes chatting a lot faster and more efficient. Not only can most people more quickly speak than type, but the added efficiency of using body language saves your precious time.
A lot of chatters may be turned off or shy away from the idea of webcam chat. People may have social issues, or just prefer to remain anonymous. It's important to know that you have full control over your cam chat experience in the live chat rooms. Not only can you decide whether to use your webcam, microphone, both, or neither, but you can set your video and audio to private, meaning nobody can see or hear you unless you authorize it.
It's very easy to initiate a video chat session. Simply click on the cam icon located to the right of the edit box where you type, choose whether you want to enable your webcam, microphone, or both, and then publish! Depending on your device or browser, it's possible you may encounter some issues that can normally be fixed by tweaking settings. You should view our help page to assist in clearing up some of these issues, should you run into them.
Cam chatting also makes you stand out. Users who are streaming media will notice that their user names appear near the top of the user list, making them stand out from the crowd. Enable and publish your webcam to get noticed and receive the additional attention you want!